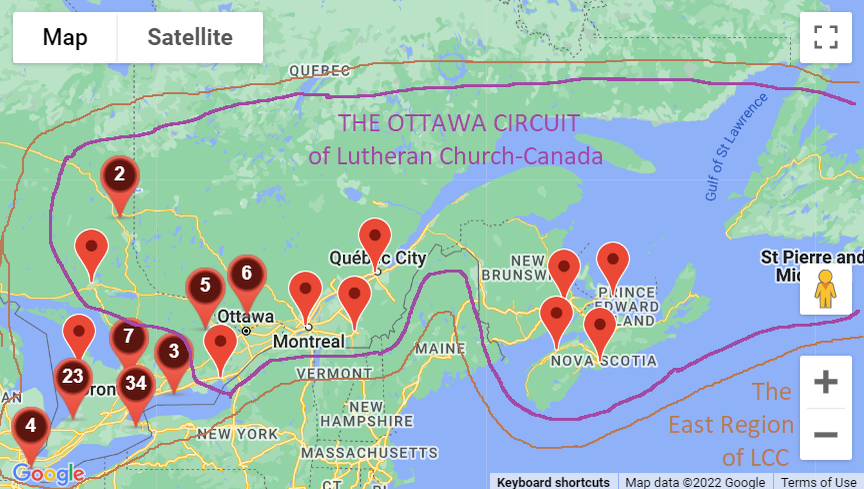 We have a new Circuit website to help people get to know LCC's Ottawa Circuit — 3,000 kms wide, 22 preaching points, served by pastors, missionaries, bi-vocational pastors, retired pastors, and by confessing Lutheran Christians from Northern and Eastern Ontario to Newfoundland!
It's still being improved, but it's already very helpful!
Come see, come connect, come pray with us at
Please note: this website, LCCOttawaCircuit.ca will continue to be used for events put on by the Ottawa Circuit, so keep coming back to find out what is happening!